October 2019
U.S. Congressman Tim Bishop (CD#1) Endorsement:
"I am proud to endorse Cheryl A. Felice for Brookhaven Town Council in District #4. Cheryl served as School Board President for the South County Central School District where she was a tireless advocate, working to ensure that all students, faculty and families had the opportunity to maximize their potential. Born in Patchogue, Cheryl graduated from Patchogue-Medford public schools and our local colleges, including Suffolk County Community College and St. Joseph's College where she earned an Executive MBA. I have found her to be fiercely loyal, committed and dedicated to the community she serves. Cheryl's credentials in serving constituencies and the local community demonstrates that she will serve as an effective and engaged leader for Brookhaven Town Council."

###
Suffolk County Legislator

(former)

, Kate Browning, (LD#3) Endorsement:
"It is with great pleasure that I announce my endorsement for Cheryl A. Felice for Brookhaven Town Council in District 4. Cheryl has been an effective advocate for labor and unions, serving as President of the Suffolk County Association of Municipal Employees Union - the largest independent union in New York for 9 years. She is experienced in working with all levels of government and has a long history of fighting for the concerns of all working people. Cheryl understands the necessity for economic justice for all constituents and supports strong and sustainable economic growth. She has proved her ability to lead through her volunteer efforts with the Boys & Girls Club, the Lions Club and as President of the South County School board. She will listen and seek out new ideas and perspectives. Electing Cheryl A. Felice as Councilwoman will ensure Brookhaven receives the true leadership, we can count on."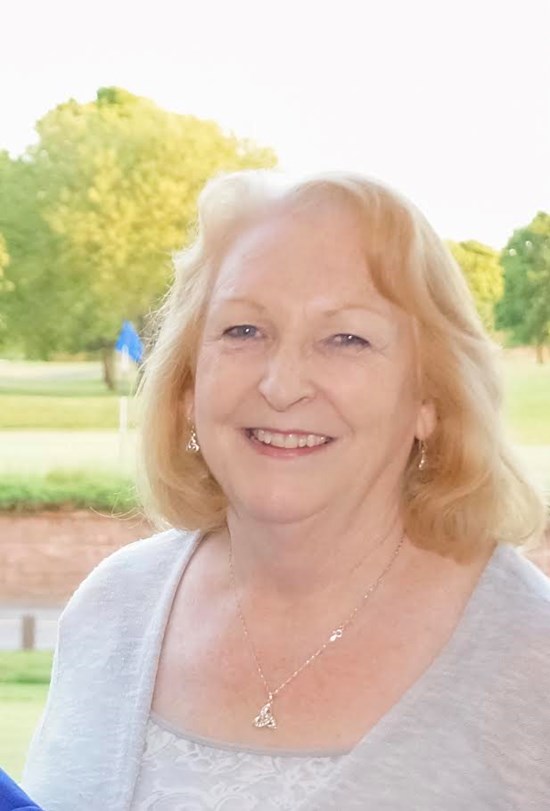 ###
Suffolk County Sheriff Errol Toulon, Jr. Endorses Felice:
"Cheryl Felice has dedicated her entire life to public service, and I am proud to endorse her for Brookhaven Town Council, where she will continue to fight for her community as your Councilwoman. Cheryl has a clear vision to improve the lives of the residents of the 4th District, which includes eradicating violent gangs like MS-13 as a top priority. I look forward to working intimately with her on this, so that together we can make Brookhaven, as well as all of Suffolk County, safe for our residents."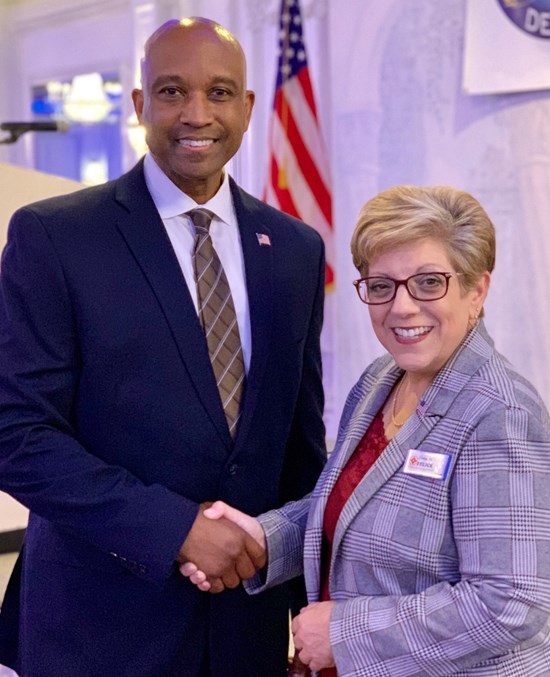 ###
NYS Assemblyman Theile endorses Felice for Brookhaven Town Council
Assemblyman Fred Thiele stated, "Cheryl Felice is a proven leader. She has dedicated her career to the needs of working men and women across Suffolk County. Simply stated, she gets things done and will put our community first. She will be a great addition to the Brookhaven Town Board."

###
"Proud to be endorsed by @EleanorsLegacy. It's up to the women! #NYWomenLead"
Recruiting, training, and funding pro-choice Democratic women across New York State.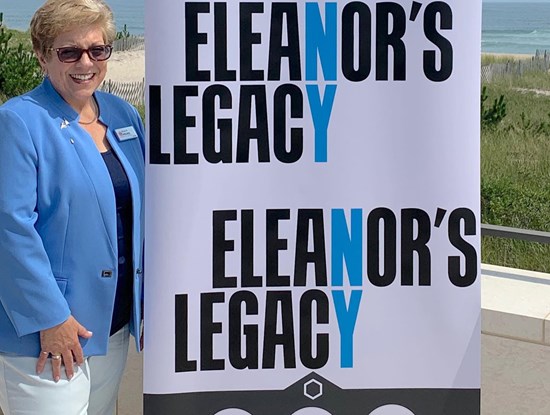 ###
September 2019:
NYS Comptroller Thomas Di Napoli endorses Cheryl A

Felice for Brookhaven Town Council, District 4.
"I am pleased to endorse Cheryl A. Felice for Brookhaven Town Council in the 4th District. Cheryl has been a fierce advocate for education as a former School Board President and knows what it means to keep her community safe through her work with the Suffolk County Sheriff's office. She has a proven record of working with diverse groups of people as the Executive Board Member and President of the Suffolk County Association of Municipal Employees, and will use her longstanding relationships and leadership skills to benefit the residents of Brookhaven. I encourage all voters in Brookhaven's 4th Council District to support Cheryl A. Felice this November."
Thomas DiNapoli, Comptroller of New York State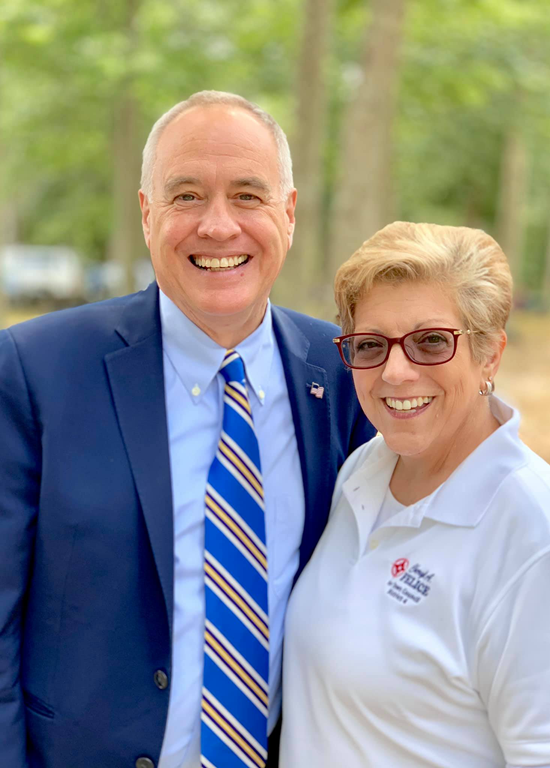 ###
S
uffol

k County Rob Carlarco shares his endorsement of Cheryl A. Felice.
"I have known Cheryl Felice for over a decade, and I have always found her to be fair, honest, and hard-working. In her job as the AME union president, Cheryl was a fierce advocate for her membership and all working people. As the union benefit administrator, she worked diligently to make sure the fund was healthy and balanced. I know she will bring that work ethic to the Town of Brookhaven and will work tirelessly on quality of life issues and projects that are important to her community. I wholeheartedly endorse Cheryl and look forward to working with her again in 2020. "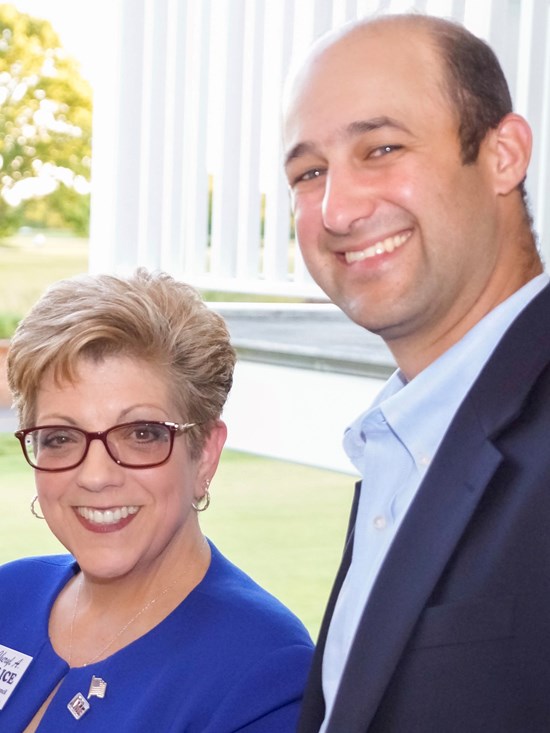 ###
August 2019:
Felice endorsement by Suffolk Association of Municipal Employees and Communications Workers of America Local 1108!
To Daniel C. Levler, President of Suffolk AME -"I am deeply humbledand honored to earn the endorsement of the hard-working and dedicated workforce ofSuffolk AME. We will continue to work together for a better, brighter Suffolk County and Brookhaven Town!"-Cheryl

To Don Dunn, President of CWA Local 1108 -" I am deeply appreciative for your recognition of me as a labor leader and I will stand by CWA and labor as an advocate for good middle-class jobs in Brookhaven Town!"- Cheryl
###
Endorsement from Brookhaven Councilwoman Valerie Cartright
"Cheryl Felice's professional experience as a leader along with her ability to build consensus will serve her well on the Brookhaven Town Board. I applaud Cheryl's pledge to include the views of Council District 4 residents in implementing community projects and initiatives. Cheryl understands the need for community based planning and would be an asset to the Brookhaven Town Board."- Valerie Cartright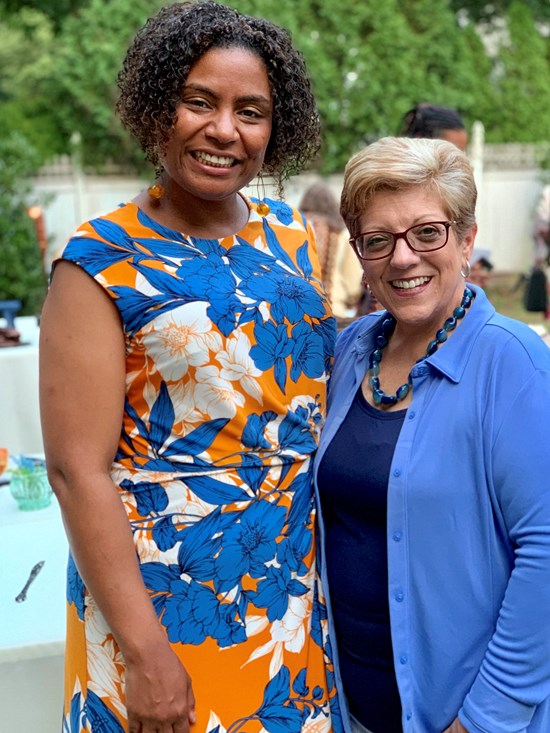 ###
July 2019:
Friends of Cheryl A. Felice is proud to announce receiving the endorsement of the Long Island Federation of Labor, AFL – CIO!
On behalf of our executive board and the 250,000 union members on Long Island we are pleased to inform you that we have endorsed your candidacy for Brookhaven Town Council. Our support for your campaign is based on your record and your commitment to working families." - Long Island Federation of Labor

.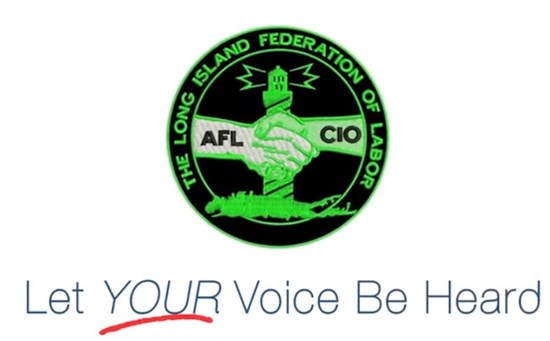 ###